Von Huene "Ganassi" Soprano
In the Kunsthistorische Museum of Vienna is an old renaissance recorder with a wide bore and a large flair in the bell. This instrument is believed to be similar to the instruments Sylvestro Ganassi may have used. Our Ganassi recorders have a large bore like the Vienna instrument and will play the most demanding music of sixteenth and seventeenth century Italy.
Our Ganassi recorders are pitched at A=440, but the soprano is available in two pieces with the option of a corps de rechange for A=415 upon special request. We build our Ganassi instruments to play with standard Baroque fingerings instead of historical Ganassi fingerings.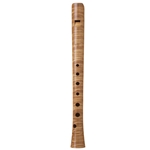 One piece, A=440, Maple
VHGS-440MAPLE
2.00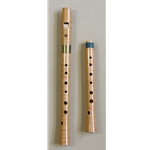 Two bodies for A=440 and A=415, maple
VHGS-440/415MAPLE
2.00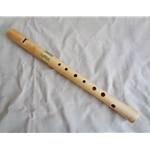 Two piece, a=440, maple
VHGS
1.00